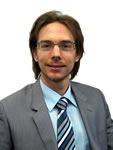 CASS Project Leader Dr Basil Germond attended the Chiefs of European Navies (CHENS) annual meeting in Athens on the 10th of May 2013.
CHENS is an informal forum, which brings together the Chiefs of European Navies with the aim to "promote understanding between navies of the member countries, to examine issues of common and mutual interest and to increase awareness of the maritime domain in member countries".
This year the annual meeting was hosted by the Hellenic Navy. Dr Basil Germond had the opportunity to attend the one-day plenary meeting, which concluded with the handover of CHENS' chairmanship to the First Sea Lord, Admiral Sir George Zambellas.
Basil's CASS project on 'Maritime Security Discourses in Europe' will highly benefit from this meeting, both in terms of networking and acknowledgement of actual common centres of interest. Indeed, CHENS has recognised the importance of Navies' strategic communication, hence their interest in language use and representation issues.
The CASS Project led by Basil will investigate the link between the production of geographical knowledge (by the European Union, its Member States and their navies) and the normalization of the practice of projecting security beyond the Union's external boundary, with an emphasis on the discourse on maritime security and piracy.