It's the start of a new academic year, and the offices of CASS continue to get busier and busier! This week we welcomed our newest PhD student, Ruth Byrne, to the team. Here's a bit aout Ruth and her research, in her own words: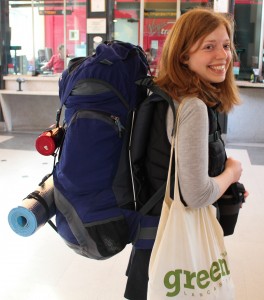 I've just begun the first year of my ESRC-funded PhD, and will be using the British Library's 19th Century newspaper collection to explore historic attitudes to immigration. I completed my undergraduate and masters' degrees within the History department at Lancaster.
I've always been an avid reader and thrived on close textual analysis. So, although my background has firm roots in History, and not Linguistics, the study of language has naturally woven its way through much of my research. The main focus of my undergraduate study was the shifting media language surrounding the struggle for Indian Independence. Without realising it, I effectively conducted a manual hunt for collocates within lines of concordance. Terms I was not to encounter until I heard about the work of CASS during my MA. Unaware of Corpus Linguistics as an approach, and of how it could have hugely increased my efficiency and rapidity, I was frequently frustrated at the laborious nature of the process which I had chosen to undertake.
Perhaps because I've found my own work and interests so hard to categorise, I've long been fascinated by the concept of interdisciplinary research. I was thrilled to find out that I'd be joining an experienced team who are pushing the boundaries of Corpus Linguistics as an interdisciplinary research tool, and that I'd be working at the intersection of two departments. I am keen to compare the challenges which face researchers working with corpora to those traditionally faced by historians working with large archives.
Some extra-academic trivia: I'm from a family of wine-merchants and spent most childhood holidays being dragged unwillingly around vineyards. As a result I've accumulated a lot of odd knowledge about grape varieties and whisky distilleries. When not working on my thesis, I'll most likely be hiking up a hill in the Lake District.