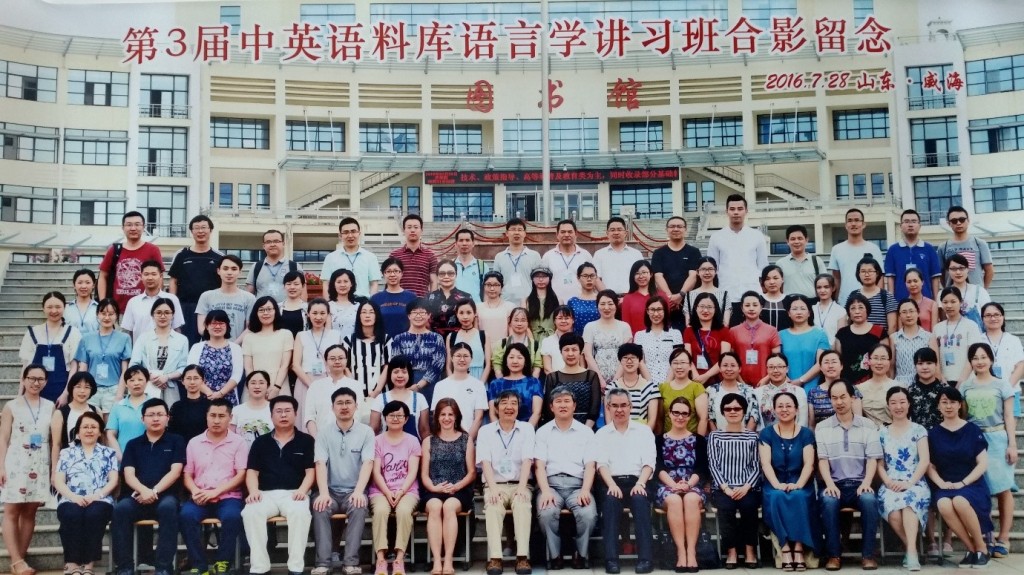 Between the 28th July and the 2nd August, Carmen Dayrell and I represented CASS at the 3rd Sino-UK Summer School of Corpus Linguistics. The summer school was organised by Beijing Foreign Studies University and was hosted at the Weihai campus of the University of Shandong, China. A research symposium followed the summer school on the 3rd August where we presented our research to representatives from both universities. The research symposium gave us a taste of how corpus linguistics is used in a different culture and we heard papers on a range of different topics, such as Alzheimer's research, work on translations, Chinese medicine, and analyses of media discourse.
Our summer school sessions introduced students to corpus linguistics and gave them an overview of the discipline's development within a UK context. We also discussed the range of projects ongoing at CASS and foregrounded the interdisciplinary focus of the Centre's work. After the formal lectures, we ran hands-on sessions demonstrating how to use Graphcoll and CQPweb and conducted seminars using material from the Climate Change and Discourses of Distressed Communities projects to test the students' frequency, keywords, and concordance analysis skills. The students really engaged with the sessions and were particularly taken with Graphcoll. They enjoyed doing the practical sessions, which they said were different to how they usually learned. Everyone in the classroom worked really hard and asked great questions that showed how interested they were in Lancaster's tools.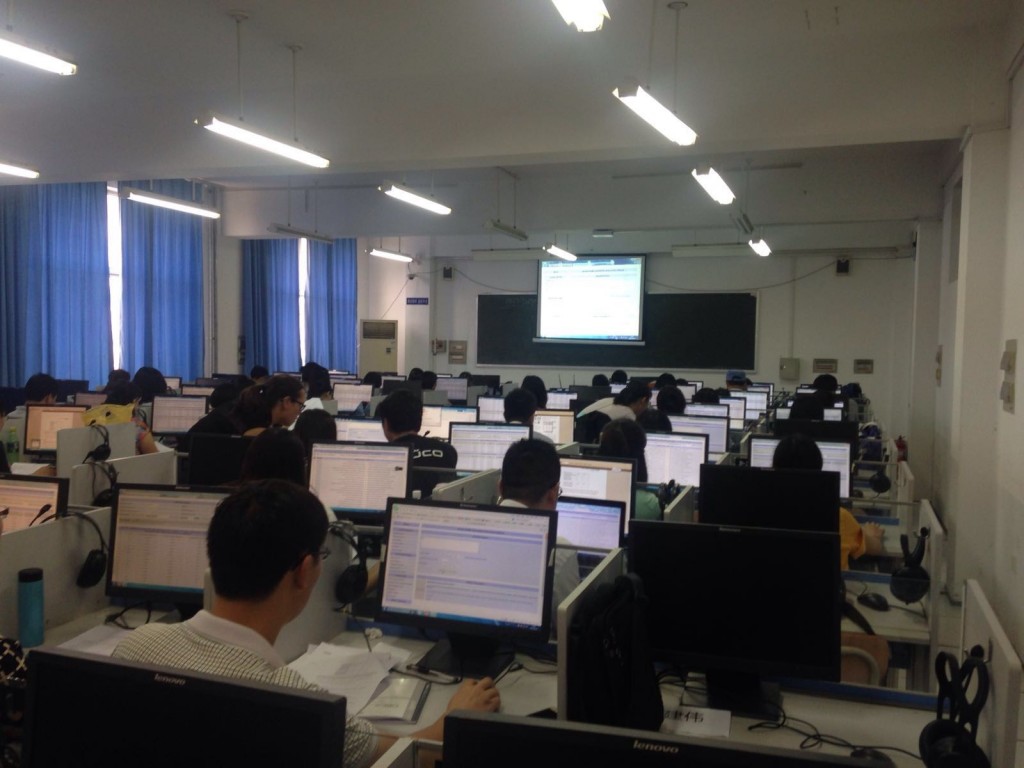 Weihai is an absolutely beautiful place. The university sits with a sandy beach on one side and a mountain on the other. Because of this, Weihai campus is considered to have good Fung Shui. The place itself was described as a small city by those who live here, but 'small' is relative when compared to cities the size of Lancaster. Carmen and I enjoyed our time in China (despite a long journey involving flight cancellations and a trip to a Beijing hotel in the middle of the night) and loved seeing how well the students took to corpus linguistics and the materials that we prepared for them. The trip was a great success and we look forward to future collaborations between Lancaster and Beijing Foreign Studies University.