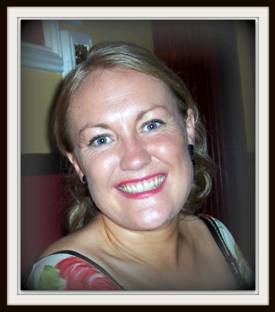 We are happy to announce Dr Fiona Farr's membership on the CASS Challenge Panel.
Dr Fiona Farr is Dean of Teaching and Learning at the University of Limerick, Ireland, where she is also a member of the Centre for Applied Language Studies (CALS), and the Inter-Varietal Applied Corpus Studies (IVACS) Research Group. Her background is English language teacher education, which she has been involved with at undergraduate and postgraduate levels for more than 15 years. Her professional and research interests include language teacher education, especially teaching practice and feedback, spoken corpora and their applications, discourse analysis and language variety.
Other positions include Series Co-Editor, Edinburgh Textbooks in TESOL; Editorial Board Member, Classroom Discourse Journal (Routledge); Co-Manager of the Limerick Corpus of Irish English (with Anne O'Keeffe); Executive Committee Member, Irish Association of Applied Linguistics; and Visiting Research Scholar, Queen's University, Belfast (2012/2013) and Lancaster University, (2012-2015). She has published on corpus linguistics, language teaching and teacher education in several international journals including TESOL Quarterly, the Journal of English for Academic Purposes, Language Awareness, Intercultural Pragmatics, Language Learning, Classroom Discourse and Language Teaching. She has published many chapters in edited collections, as well as co-editing two books. Her own 2011 book, The Discourse of Teaching Practice Feedback: An investigation of spoken and written modes (Routledge), is an applied corpus-based examination of spoken language as it is used in 3rd level language teacher education contexts. She is currently writing a book for Edinburgh University Press entitled Practice in TESOL, to be published in 2014, and is co-editing (with Liam Murray) The Routledge Handbook of Language Learning and Technology, to be published in 2015.
---
Did you miss our previous introductions? Click through to read about Challenge Panel members Michael Hoey, Alan Partington, Mark Davies and Stefan Th. Gries.