CASS is delighted to welcome visiting researcher Yufang Qian to the centre, where she will be working on a project exploring the representation of Chinese medicine in British historical news texts over the last 200 years. Continue reading to find out more about Yufang and the research which she will be undertaking!
---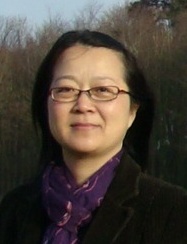 In 2009, Yufang Qian obtained her PhD at Lancaster University with a dissertation on corpus-based discourse studies, under the supervision of Professors Tony McEnery and Paul Baker. She then returned to Zhejiang University of Media and Communications (ZUMC) and was appointed Professor in 2011.
Yufang is committed to popularizing the combination of corpus and discourse approaches in China. She has taught corpus linguistics and media discourse at the ZUMC to students at all levels and supervised more than 50 students' dissertations relating to corpus-based discourse studies, in disciplines as diverse as communication studies, education, sociology, psychology and politics. The students have then either persued their further educations in the UK, USA, Japan, South Korea, and Hong Kong in this area or have used the expertise they have gained in various institutions and organizations in China.
In 2010 Yufang published 'Corpus and Critical Discourse Analysis' in the journal Foreign Language Teaching and Research, the first paper to introduce corpus-based discourse analysis in a Chinese journal. To date, it has been cited 48 times and downloaded 3515 times. In the past few years she has published nearly two dozens journal articles on corpus-based media discourse analysis. Her PhD thesis, Discursive constructions around terrorism in the People's Daily and The Sun before and after 9.11 (Oxford: Peter Lang 2010), won the third Prize in the Sixth Outstanding Achievement Awards for Research in Humanities and Social Sciences, conferred by the Ministry of Education in 2013, the top governmental award in social science in China.
To explain and promote the application of the corpus-based discourse approach, Yufang has spoken at many national and international conferences and has given lectures at more than a dozen universities in China. She is Founding Director of Research Center for Discourse and Communications at the ZUMC, the first of its kind in China. She is principle investigator for many research projects, such as 'Discursive constructions around the low carbon economy in the press of China, the UK and the US', funded by the Ministry of Education; and 'A corpus- based comparative study of Western and Chinese political discourse analysis', funded by the National Social Science Foundation. She is also co-principle investigator of the project entitled 'A comparative study of the discourse system in Chinese dream films', funded by the National Social Science Foundation.
Yufang's comparative perspective is evident from her early paper, 'Contrasting signals of politeness between Western and Eastern countries', published in Education in China (ed. E Fizette; Fenton, MI: Hana Guild, 1993). Since 2014, she has been working with CCPN Global (China in Comparative Perspective Network Global, an affiliate member of the Academy of Social Sciences, UK) to develop a project entitled 'Corpus approaches for Chinese social science (CACSS)'. She is organizing a panel on 'Corpus approaches to governance in the context of climate change' at the 3rd Global China Dialogue on 2 December 2016 at the British Academy.
Yufang has recently returned to her alma mater, Lancaster University, as a visiting researcher, where she will work with Professor McEnery on a project exploring the representation of Chinese medicine in British historical news texts over the last 200 years. This diachronic observation of discourse on Chinese medicine is significant in that it will provide specific evidence of the media's role in public health vis-à-vis the use of traditional Chinese medicine in the West. It is hoped that the findings of this study will help bridge the gap between Western and Chinese medicine, both of which play a role in serving public health.