On 22 September 2023, CASS organised a training and outreach event "Language Data Analysis for Business and Professional Communication". It was live streamed from the historical building of Lancaster Castle and was attended by over 500 participants (20 on site and the rest online) from both the industry and academia.
The recording of the event is available here.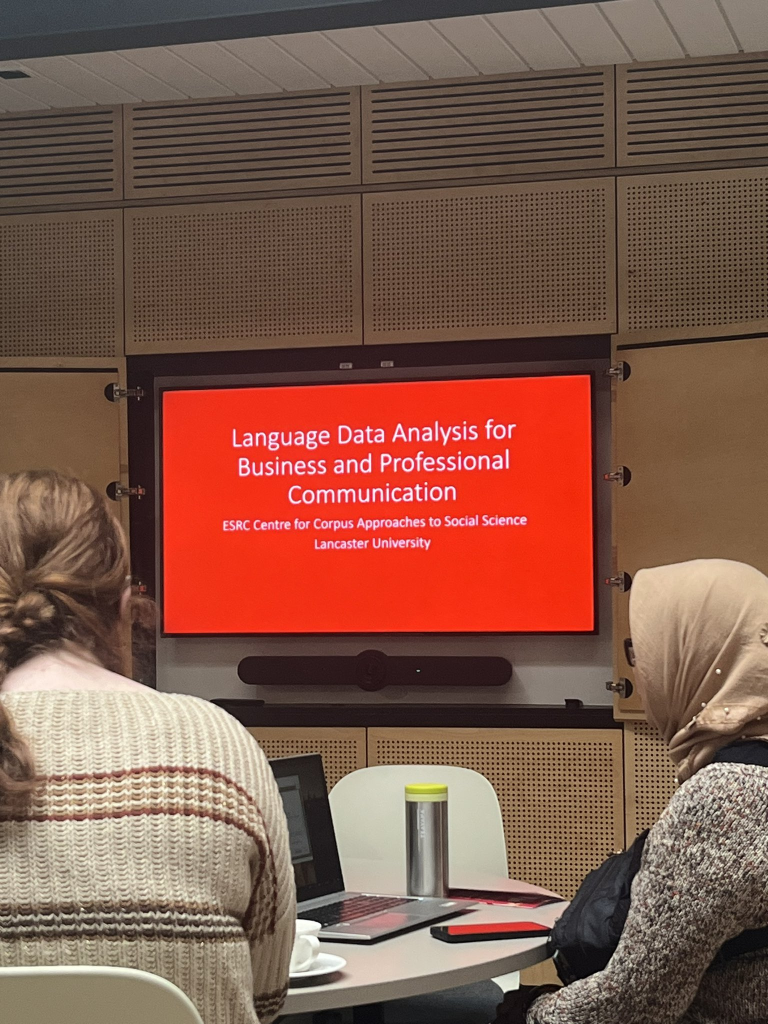 After a welcome by Prof. Elena Semino, the Director of CASS, the participants could enjoy two lectures: one was given by Prof. Steven Young from the Management School, LU and the other one by Prof. Vaclav Brezina from the Linguistics Department, LU.
The afternoon was devoted to practical training in the use of corpus techniques in business and professional contexts. The worksheet for the practical session is available here. Participants learned how to use a new version of #LancsBox X – released earlier that week – which allows users to explore and visualise both existing and newly created datasets. Participants employed a powerful web-scraping technique to explore language in the area of their professional interest.
Overall, from the organisers' perspective, the event was a great success allowing exchange of ideas between academia and the industry. We are looking forward to follow-up conversations, which have already started, inspired by the event.