CASS is delighted to welcome new PhD student Andressa Gomide to the centre, where she will be working on data visualization in corpus linguistics. Continue reading to find out more about Andressa!
---
I am in the first year of a my PhD in Linguistics, which is focused on data visualizations for corpus tools. Being a research student at CASS, I am looking forward to gaining a better understanding of how different fields of study use corpus tools in their research.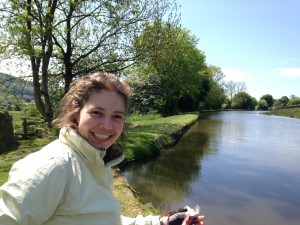 I've been involved with corpus linguistics since 2011, when I started my undergraduate research program on leaner corpora. Since then, I have developed a strong interest in corpus studies, which led me to devote my BA and my MA to this theme. I completed both my BA and my MA at the Universidade Federal de Minas Gerais in Brazil.
Aside from my interest in linguistics, I also enjoy outdoor activities such as cycling and hiking.