Today, we are very pleased to introduce the second Junior Challenge Panel Member of 2013. Julian Hargreaves joins Mark McGlashan to round off this year's group of junior researchers joining the Challenge Panel. Julian comes to CASS from Criminology, enhancing the cross-disciplinary perspective of the Panel. Here's what he has to say by way of introduction: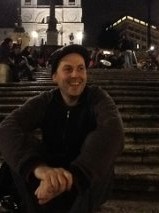 I am a second year PhD student, and a Faculty Scholarship recipient, from the Lancaster University Law School. I study criminology, am interested in British Muslim communities, and am working on a thesis which looks at the concept of Islamophobia. More specifically, I am researching constructions of Islamophobia within British criminological literature and assessing whether the various assertions and conclusions found there are supported or challenged by available statistical evidence.
As part of my ongoing PhD commitments, I also teach two modules on the BA (Hons) Criminology degree: ASSC102 Crime and Social Life (a first year introduction to the study of criminology), and ASSC204 Measuring Crime (an introduction to the use of statistics within criminology for second year students). I have also provided lectures on the use of crime statistics, and the policing of ethnic minority communities.
I am interested in both quantitative and qualitative research methods. My research incorporates statistical analysis (particularly of large-scale social survey data) as well as qualitative research tools such as interviews, ethnographic study and the use of grounded theory. I am interested in the broader topics of civil liberties, social justice, hate crime, and the workings of the legal and criminal justice systems in the UK.
When I'm not busy at my desk I enjoy music (anything from classical to dancehall reggae), cinema (particularly film noir), cooking (especially Italian food), and attempting to counter the effects of the latter by occassionally visiting the sports centre.