On Wednesday 30 October, The ESRC Centre for Corpus Approaches (CASS) organised a small get-together in its new location, Bailrigg House, to celebrate the research that is being carried out at the centre. Specifically, on this occasion, we wanted to highlight the Trinity Lancaster Corpus, a corpus of spoken learner English built in collaboration between Lancaster University and Trinity College London.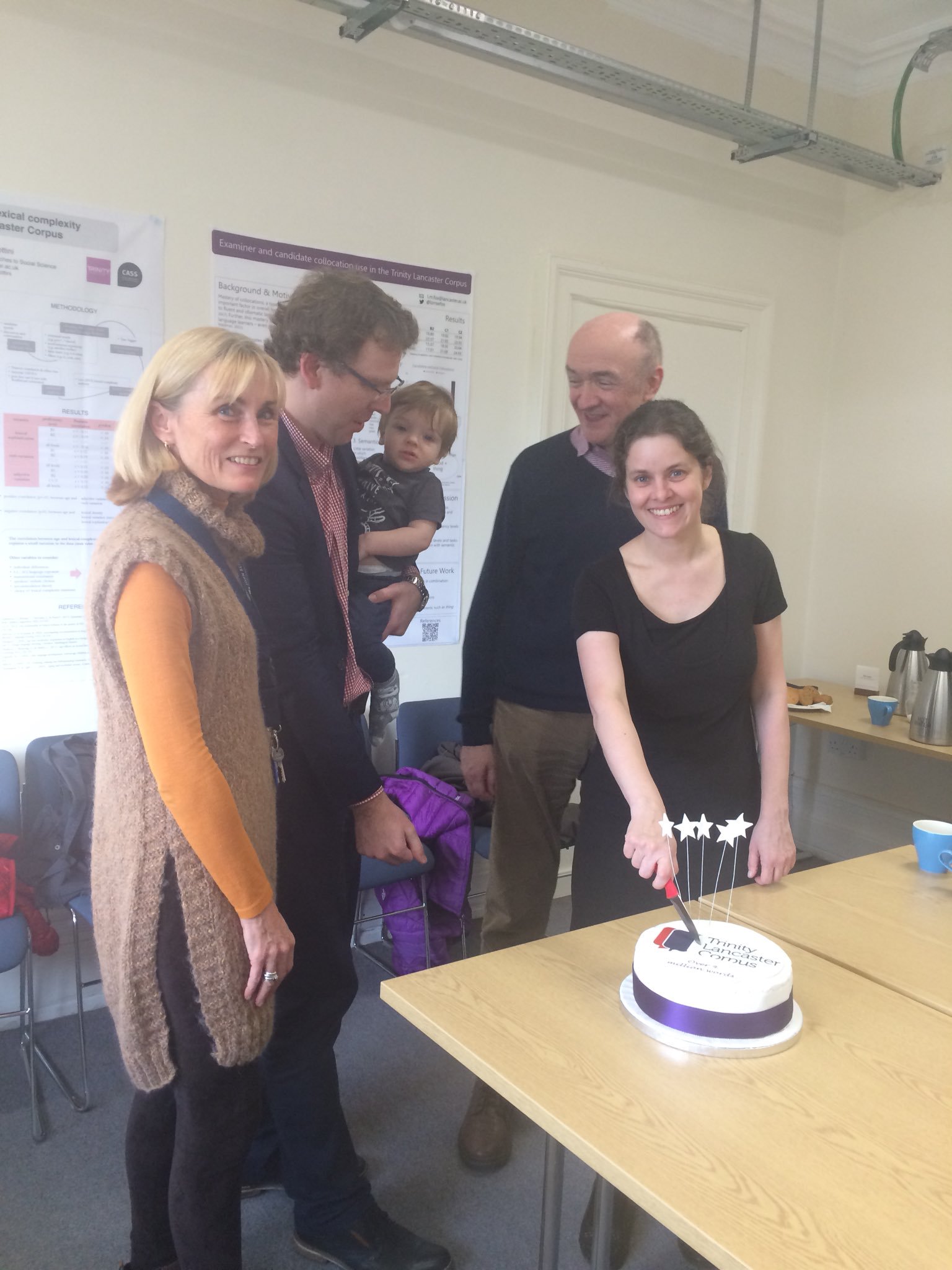 Cutting the cake with the Trinity Lancaster Corpus logo
We are really proud of the corpus, which is the largest learner corpus of its kind. It took us over five years to complete this part of the project. Here are a few numbers that describe the Trinity Lancaster Corpus:
Over 2,000 transcripts
Over 4.2 million words
Over 3,500 hours of transcription time
Over 10 L1 and cultural backgrounds
Up to four speaking tasks
A balanced sample of the corpus is now available for online searching via TLC Hub (password: Lancaster1964). To read more about the corpus and its development, check out this article in the International Journal of Learner Corpus Research:
Gablasova, D., Brezina, V., & McEnery, T. (2019). The Trinity Lancaster Corpus: Development, Description and Application. International Journal of Learner Corpus Research, 5(2), 126-158. [open access]
A new special issue of the journal featuring articles on various aspects of learner language, which use the Trinity Lancaster Corpus as their primary data source, is available from this link.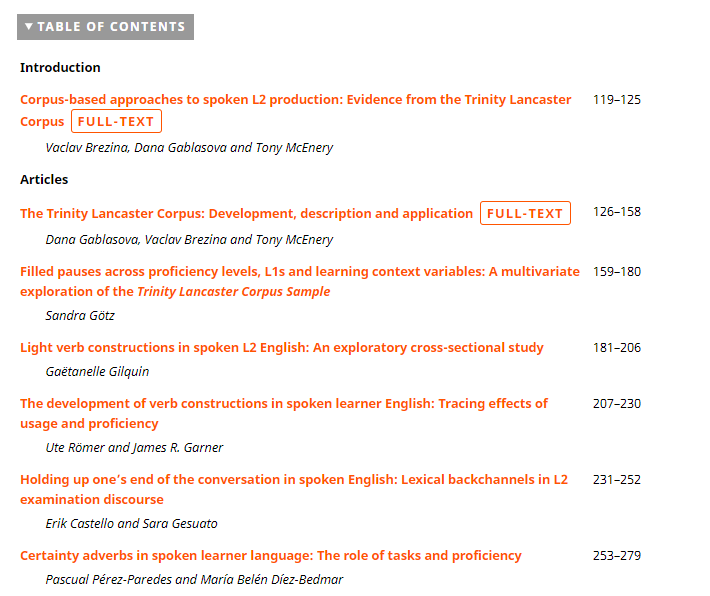 Table of contents of the special issue of the International Journal of Learner Corpus Research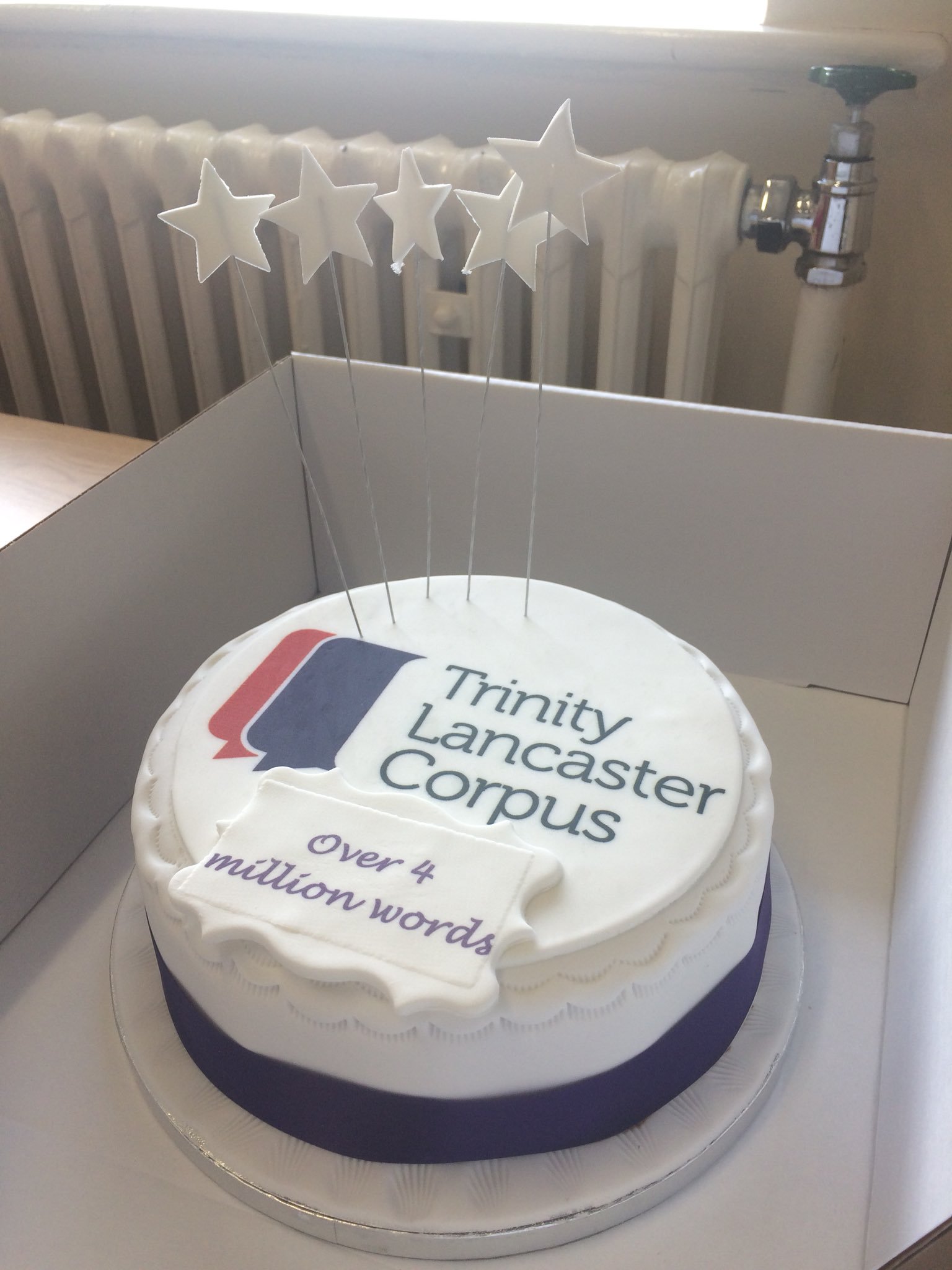 A cake to celebrate the Trinity Lancaster Corpus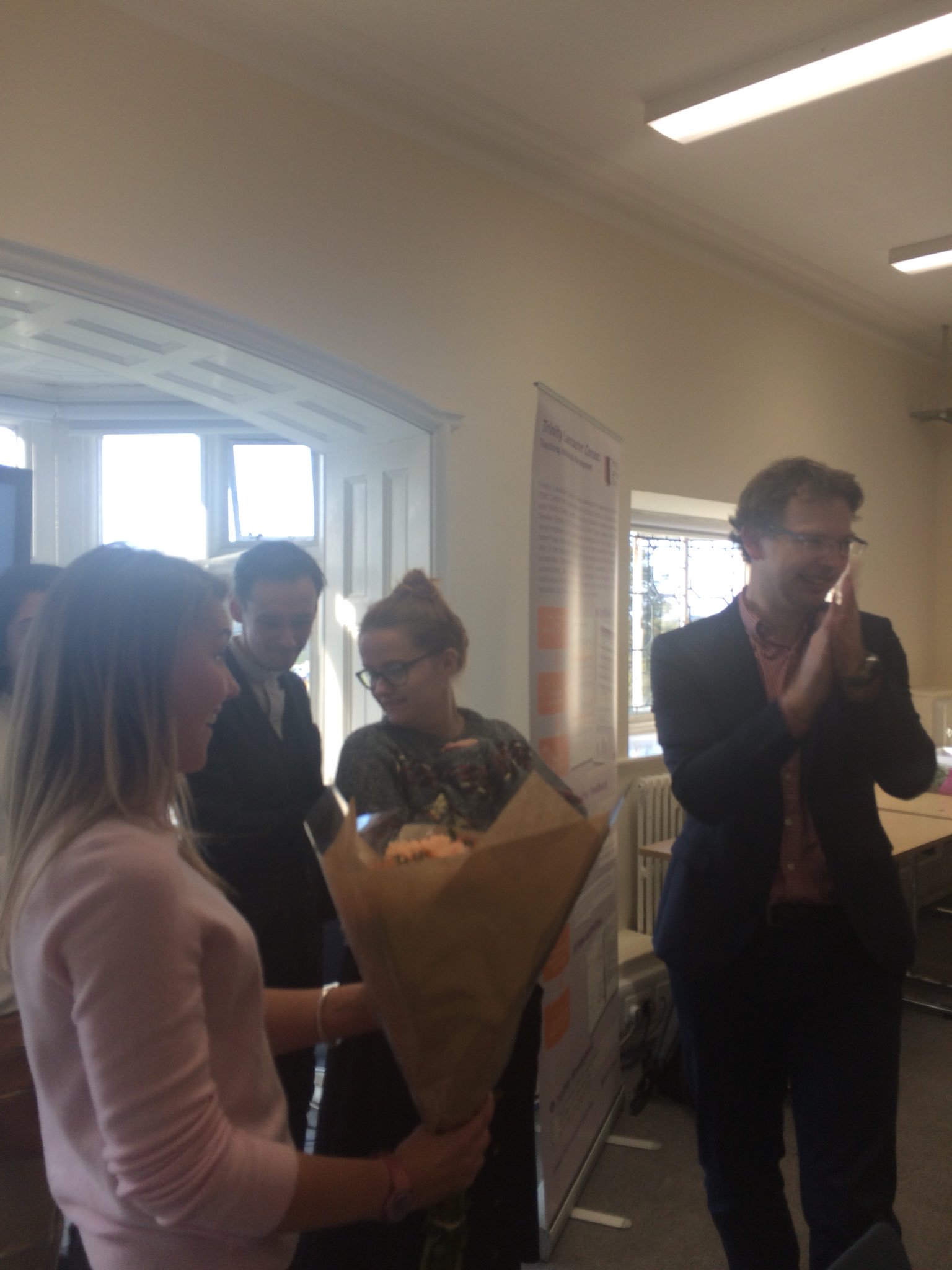 Celebrations at CASS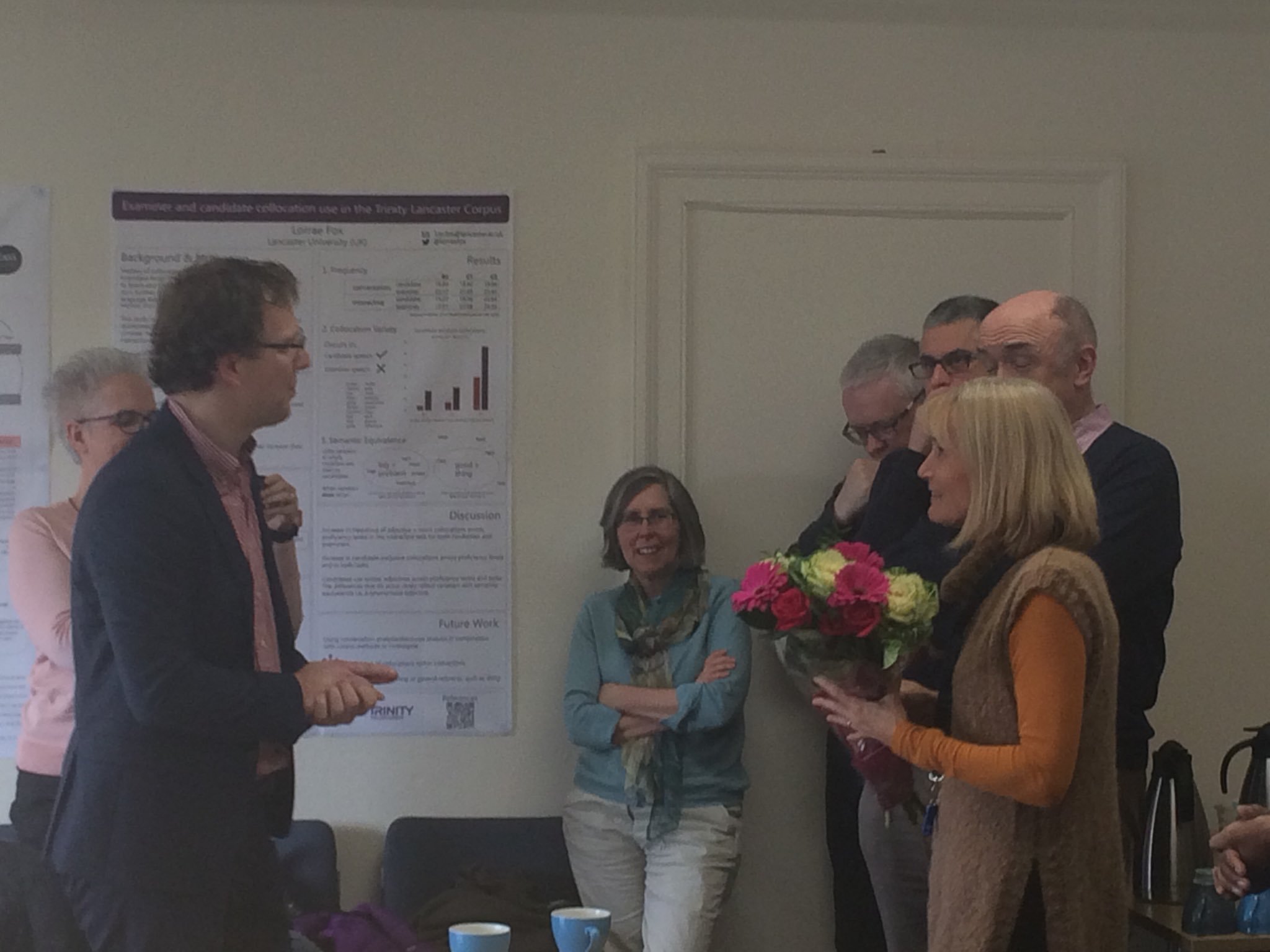 Celebrations at CASS (posters featuring research on TLC in the background)