Last month at UCS (Brazil), the CASS Corpus Linguistics workshop found a receptive audience who participated actively and enthusiastically engaged in the discussion. The workshop was run from 27-28 May by CASS members Elena Semino, Vaclav Brezina and Carmen Dayrell, and perfectly organised by the local committee Heloísa Feltes and Ana Pelosi.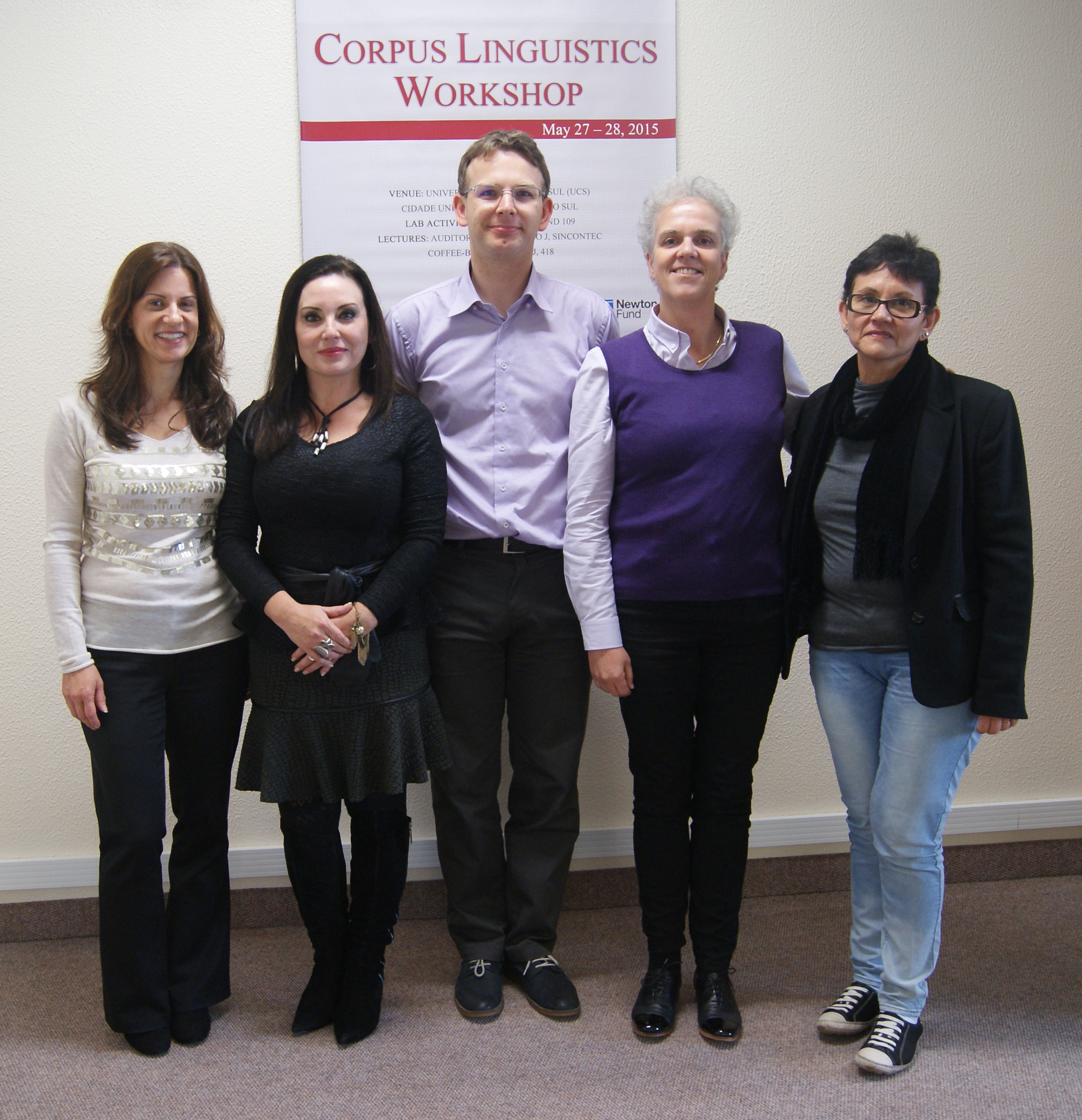 This workshop brought together lecturers, researchers, PhDs and MA research students from various Brazilian universities. It was a positive, invigorating experience for the CASS team and a golden opportunity to discuss the various applications of corpus linguistics methods. We would like to thank UCS for offering all necessary conditions to make this workshop run so smoothly.
The workshop was part of a collaborative project between UK and Brazilian scholars funded by the UK's ESRC and the Brazilian research agency CONFAP (FAPERGS) which will make use of corpus linguistics techniques to investigate the linguistic representation of urban violence in Brazil. Further details of this project can be found at https://cass.lancs.ac.uk/?page_id=1501.