On June 24th, I and three other members of CASS spent a week in Accra, Ghana, demonstrating corpus methods and our own research at two universities, the University of Ghana and the recently established Lancaster University Ghana campus in Accra. From the UK it's just over a six hour flight although thankfully only one hour of time difference. However, travel did involve some advance preparation, with jabs for yellow fever (and a few other things), visa applications and taking anti-malarial pills for a month after the trip. Fortunately, we only encountered one mosquito during the whole trip and none of us were bitten.
Although close together, the two universities we visited have a very different feel to them, the former is a large university spread out over a lot of land, with many departments and buildings, while the latter is (at the moment), a three storey modern-looking grey and red building with the familiar Lancaster logo on it.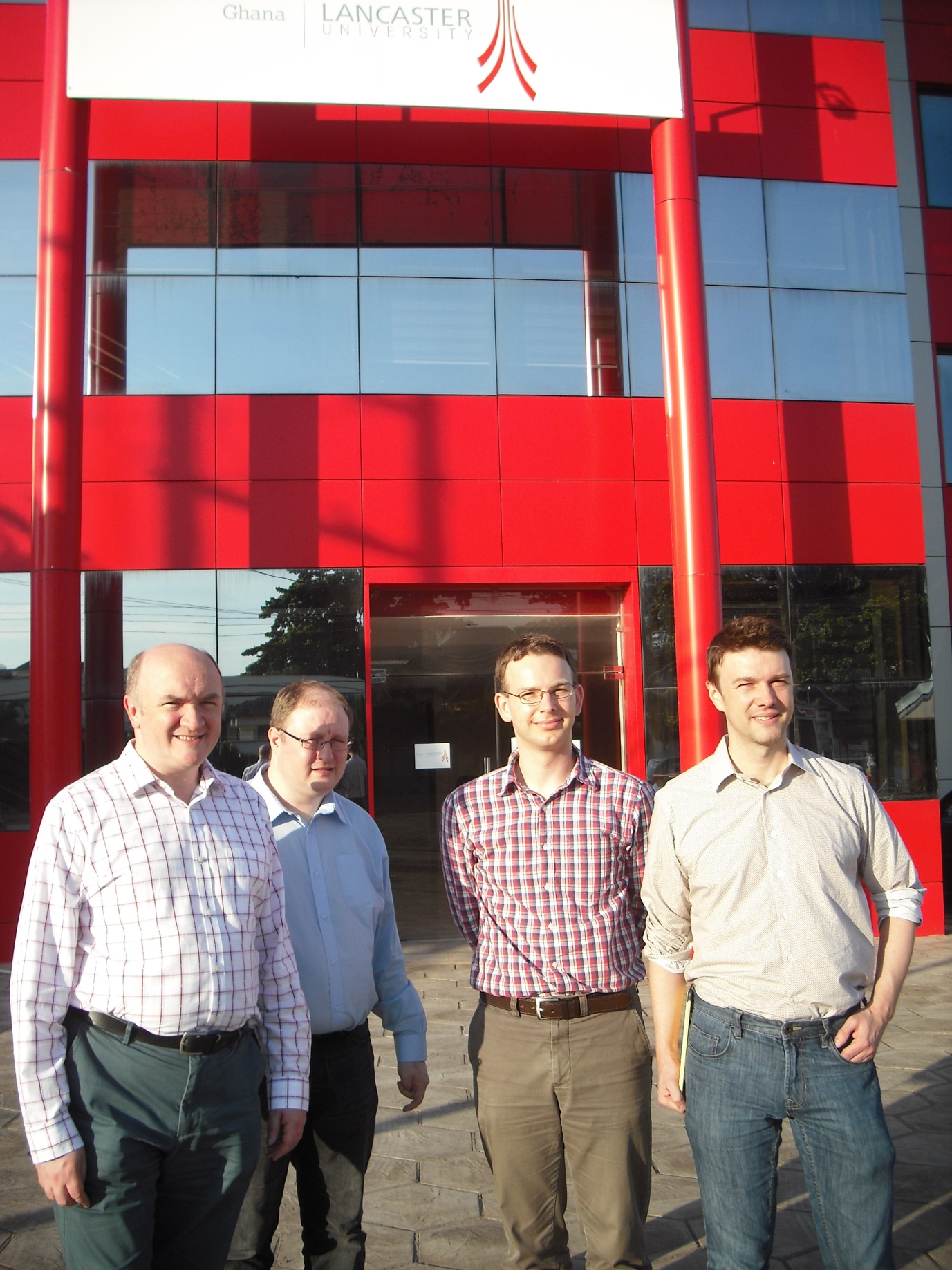 Our first trip was to the University of Ghana, where Andrew, Tony and I each gave a lecture to about 90 members of staff and students. Tony talked about the theoretical principles behind corpus linguistics, I discussed (and problematized) sex differences in the British National Corpus and Andrew showed applications of corpus linguistics to field linguistics using Corpus Workbench. The University of Ghana has some alumni members of Lancaster University and it was great to run into Clement Appah and Grace Diabah (formely Bota) again.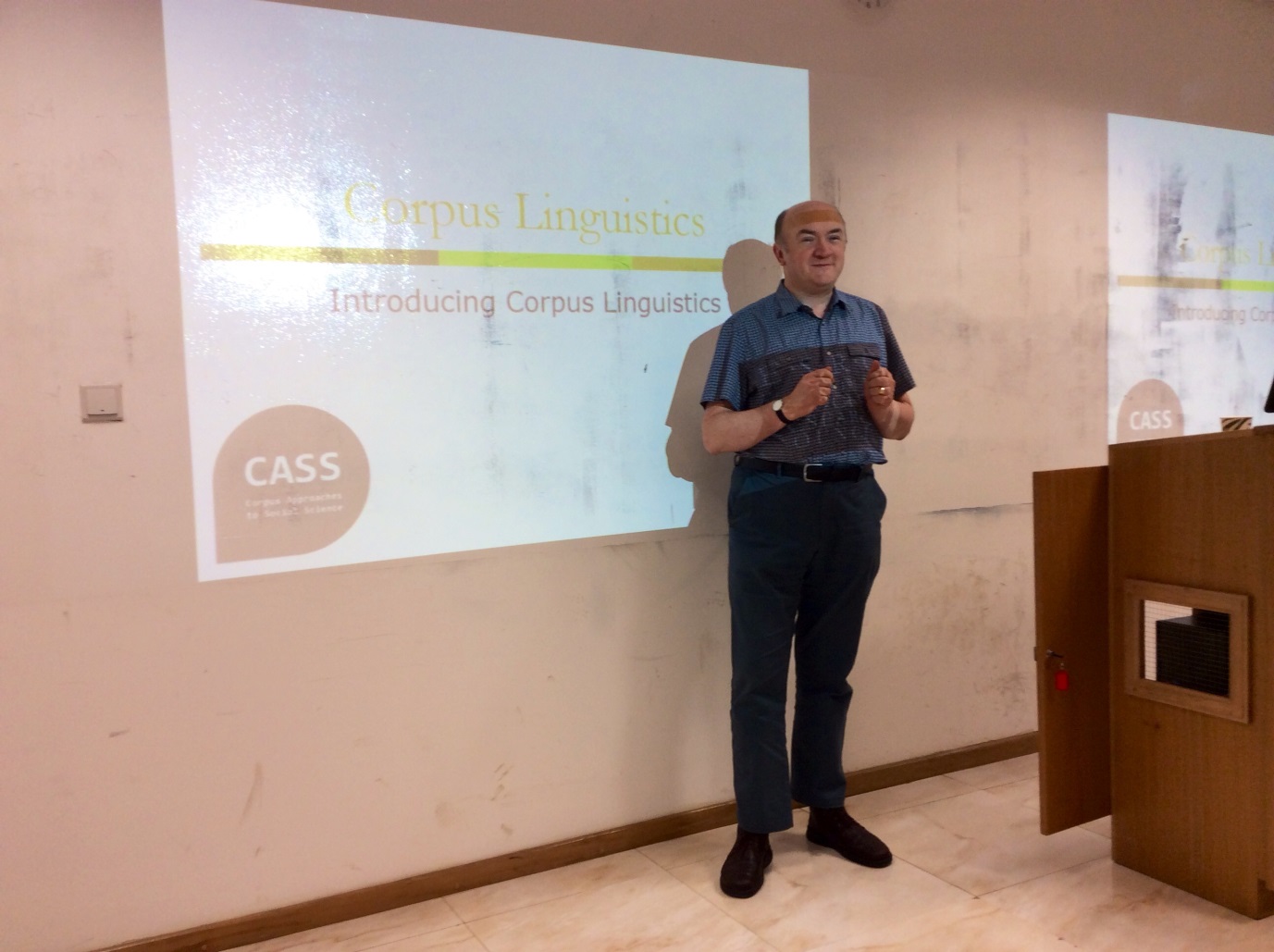 Over the following two days, we gave corpus linguistics workshops, which included a two hour lab session where Andrew walked students through setting up a CQPweb account and doing some analysis of the Brown Family of corpora. I suspect this was the highlight of the day for those who attended, who were pleased to get access to many of the corpora we have at Lancaster. Each day we taught about 35 people, including some who had travelled quite long distances to get to us. Four students had driven in that morning from Cape Coast – a journey that we did some of when we went to Kakum National Park on our day off, and that took us over three hours – so we were impressed by their dedication. Tony gave an introduction to corpus linguistics and Vaclav talked about the General Service List for English words and let the students use a tool he had developed for exploring it. I ended each day with a talk on corpus linguistics and discourse analysis.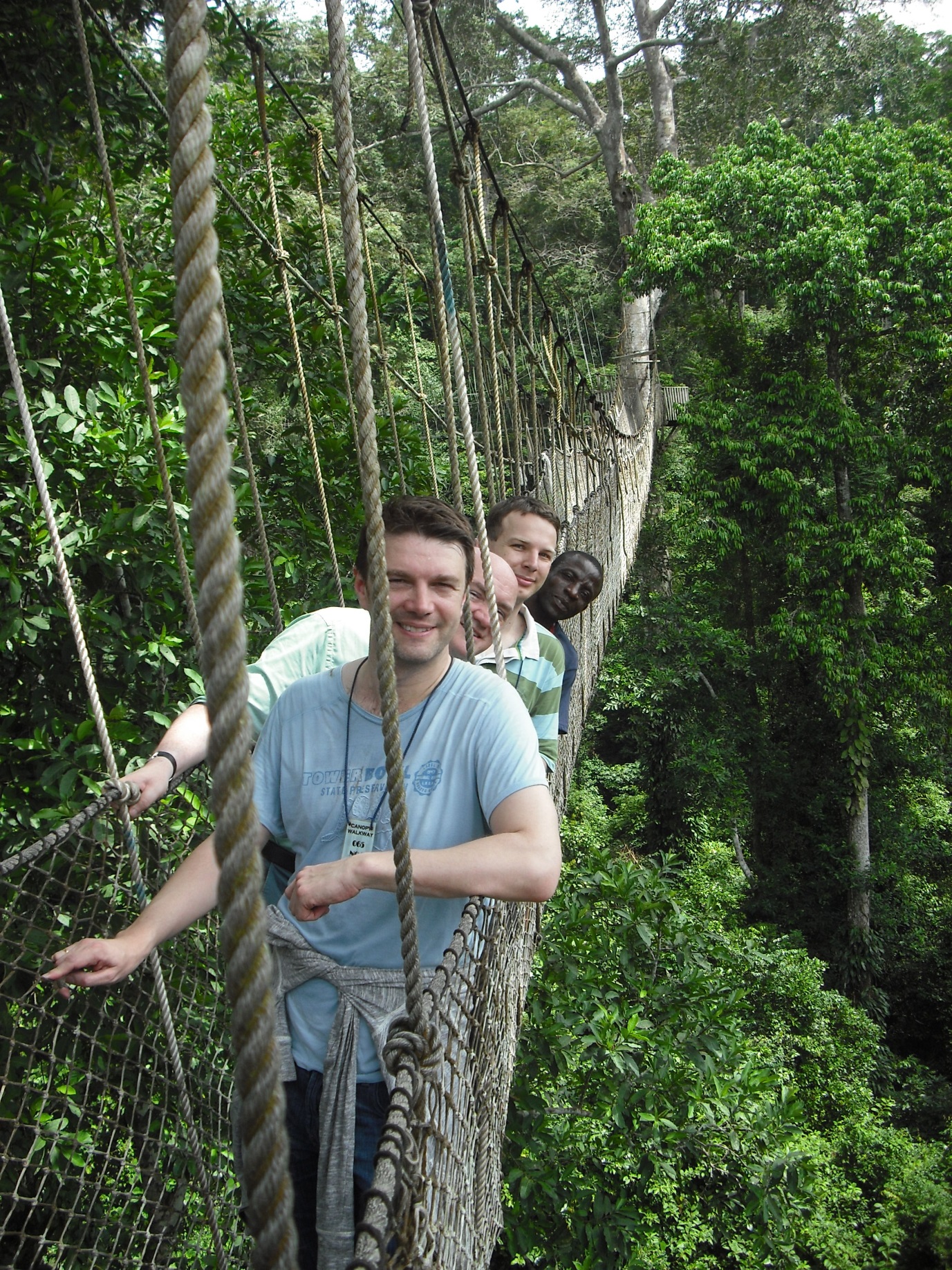 As I'd mentioned, we had a day off, where we visited Kakum National Park. This gave us an opportunity to see more of Ghana on the drive there, and then we had a great experience in the park, walking across a 350m network of rope bridges (the Kakum Canopy Walk) that were suspended high above the ground – you literally got a bird's eye view of the tropical rainforest below. It was one of the most memorable experiences I've had and I think we all came away with very positive feelings about our trip, and are looking forward to our next visit to Ghana. I also hope that we managed to inspire people to incorporate some corpus linguistics methods into their own research.