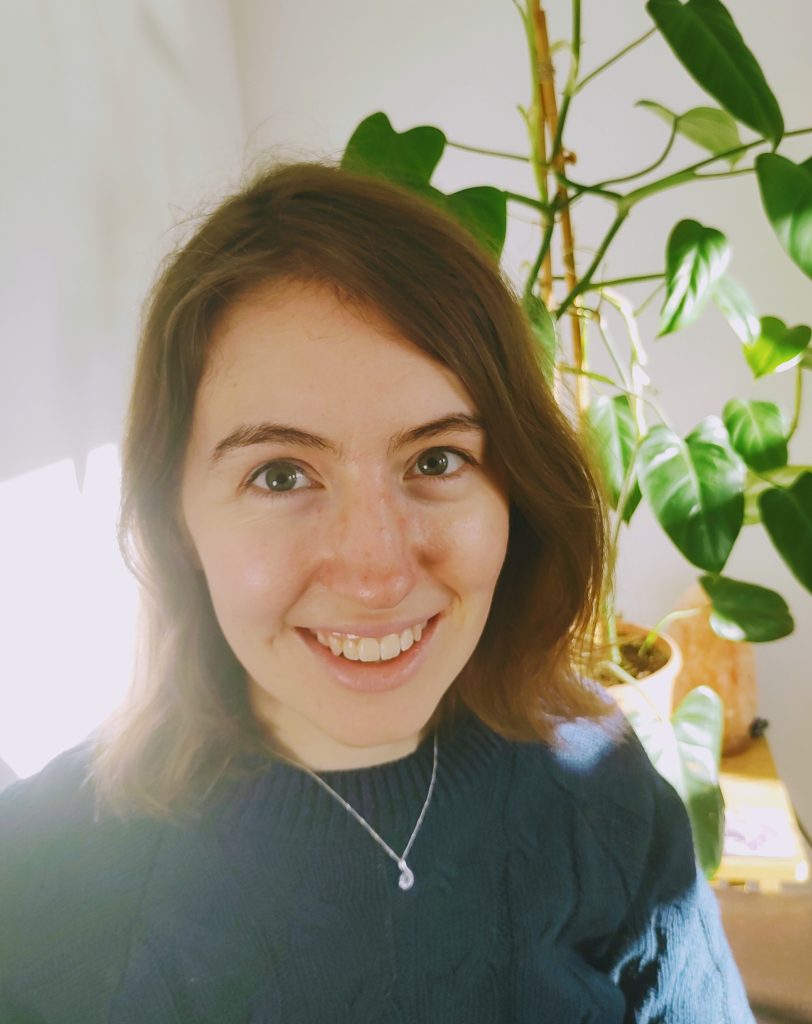 My name is Emma Putland and I'm really excited to have recently joined the team here at CASS.
More specifically, I'm the Senior Research Associate on the UKRI-funded Public Discourses of Dementia Project, led by Dr Gavin Brookes. This project recognises the important role that language and imagery play in perpetuating, but also resisting, stigmatising stereotypes and assumptions about dementia. It therefore aims to identify and challenge dementia stigma by analysing the language and images that people and organisations use to communicate about the syndrome in public spaces (namely social media, newspapers, forums, public health bodies and non-profits). From this, we hope to produce specialised and empirically based communication guidelines and training to help improve portrayals of dementia. To do this, we will be using a combination of corpus analysis and multimodal analysis, and exploring how the two can work together. My background is primarily qualitative but I've been fascinated by corpus linguistics since my Applied Linguistics MA, so I'm grateful for the opportunity to learn from, and be inspired by everyone here – I can't think of a better place to develop my corpus-based research!
This current project builds on my PhD research at the University of Nottingham, which explores how people with dementia and their supporters interpret, reproduce and resist different dementia discourses. For this, I ran focus groups and interviews to see how individuals affected by dementia situated themselves in relation to dementia discourses, both in conversation and when responding to examples of visual and linguistic representations. Our conversations lead to three key recommendations for improving dementia communications moving forward that I am keen to consider further: (1) normalise dementia, (2) provide more nuanced and diverse representations, and (3) better enable advocacy for people with dementia. With this in mind, I'm especially looking forward to working with our project's stakeholder ambassador committee at Lancaster. This includes representatives for people with dementia, charities, healthcare professionals and the media, and will enable us as researchers to collaborate with and be guided by people with a range of experiences and expertise in communicating dementia.
As a researcher, I am passionate about community involvement and creative approaches to research dissemination. I have volunteered at a local Memory Café and as an Alzheimer's Society Side-by-Side supporter, through which I have met an array of wonderful people and gained more of an insight into people's everyday realities with dementia. I am currently developing a summary of my PhD for participants and other interested members of the public, collaborating with the ridiculously talented artist, Josh Mallalieu, to bring some of my participants' words to life as illustrations (see the below examples). Asides being a lot of fun, this has been a great opportunity to not only analyse but create representations related to dementia.
Outside of research, I enjoy a good film, learning more about the world, and the concept of Tiny Houses. I want to make a habit of exploring new places without overlooking local gems, and would love to hear any recommendations that people have for in and around Lancaster!