This summer, we have had the pleasure of hosting two visitors at the centre. Read a bit about them and their experiences here in Lancaster, in their own words below.
---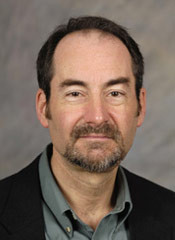 My name is Will Hamlin, and I am a Professor and Director of Graduate Studies at Washington State University. I was a visiting researcher at CASS/UCREL during late May and early June 2013.
At the time I was beginning a new project on the micro-evolution of religious language in English during the sixteenth and seventeenth centuries, and I found the Centre to be an extremely productive place to work. Paul Rayson (Director of UCREL, CI at CASS), made me feel very much at home, and I met and talked with quite a few faculty and staff members who were unfailingly helpful.
As a literary historian I knew nothing about the analytic techniques of corpus linguistics, but I learned a good deal during the short time I was at the Centre, and I've learned much more since I left — mostly by following up on readings and suggestions provided by various faculty members with whom I've corresponded, in particular CASS Co-Investigator Jonathan Culpeper, Alison Findlay, and CASS Deputy Centre Director Andrew Hardie.
My general impression is that CASS and UCREL, and especially the CREME group (Corpus Research in Early Modern English), is comprised of people who are very active in their respective fields and extremely open to interdisciplinary conversation. I felt entirely welcome there and I hope to return for another visit in the near future.
---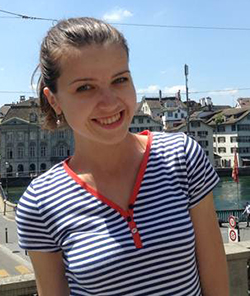 My name is Iuliia Rudych and I'm visiting the Centre in August and September 2013. I am from a beautiful country – Ukraine. I am 22 years old and currently I am a Masters student in English Language and Linguistics at Albert-Ludwigs-Universität Freiburg in Germany. I am a member of Rotaract Club, an international youth charity organization, which is sponsored by Rotary International. I like travelling and exploring interesting places. I like reading, playing the piano and snowboarding as well.
The project I am working on at the moment is Changing Climates, which is a corpus-based investigation of discourses around global warming, energy and mobilities. The focus of my research is the changes of climate in Russia, discovering how the problem of climate change in general, ecosystems and the natural environment are discussed in the public sphere in Russia.
This is my first time in the UK and I am very glad to be here. I expected nasty weather, but Britain is welcoming me with lovely weather. The accent is so charming here and people pronounce London as /Lundn/ which seems to be so sweet. I hope I can immerse myself in the English culture more within my staying here!
---
Check back periodically for more news on researchers joining our Centre for visits throughout the year. If you are interested in visiting CASS yourself, feel free to email us at cass@lancs.ac.uk to discuss research aims and availability.